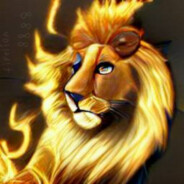 (I thought the Mastermind behind of all this was... ||someone else in particular||
But well, should've taken that water bottle with me back then because the heat was agonizing.)
Christmas presents not found on the designated area of the crime scene,
But the Holiday season was everywhere I went.
The beautiful night for the events to happen, and for Grinch to commit some war crimes again,
With Santa and elves, or even with deers.
A great finale for year of 2022, to end it on the glorious note,
But then to realise "It isn't canon of course!".
It is just a christmas special for everyone being here,
To enjoy and have fun in this cold winter events.
However The heist rating is 3/10 because,
7 more maps needs to be added for 10/10.
(Great collab, enjoyed it. 7/10 but would've enjoyed it more if it wasn't only 3 days heist, so I wouldn't have to complete always day 3... Oh man the pain...
Wish you goodluck with new projects!)