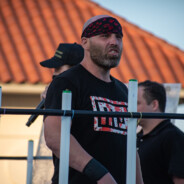 Good suggestion but:
They have almost no differences.
Both BeardLib music module and CustomOST allow only 1 alt assault phase, which means I have to abandon assault phase(Famine + Death + The Beast) and alt assault(Pestilence + War + The beast) I have rn to fit this version of Revelations 13-1.
To implement your suggestion, I'd have to have usual assault with the version I have currently without any cuts(so it goes Famine, Pestilence, War, Death and The Beast) and in-game version, making it impossible to get to Death part most of the time, so you'll be hearing Famine, Pestilence and War over and over and it'll never get to The Beast unless it's an infinite assault. Hence why I think the version I have rn is almost perfect, though I can do the same cuts to In-game version. I'll think of making it, but it certainly won't be an alternate assault due to mod limitations.