Solo Secret (Obsolete)

Version 1.02 | Last Updated: 11-26-2018, 02:24 AM

Tags:
Shortlink:
Leave a comment
To leave a comment you must log in.
[b]LuizBarros99
[/b]
old version checked if all players in lobby were worthy 
new version only checks if there is at least 1 player worthy(meaning you can do it without being worthy as long as you have worthy friend)
there is also mod on this site that completly ignores requirements and forces painting to glow
@
TSense
'player requirement' means in relation to the number of player's. With this mod you can do it with less players than 4. It is for solo, but not sure if it works with 2 or 3 players.
looking at new code, it seems to trigger secret if you have at least 1 worthy player(meaning 2 unworthy and 1 worthy can trigger it), why?
I think the mod was patched out.  Just tried it myself and it didn't work.
EDIT: Well, it would help if I ACTUALLY HAD IT INSTALLED.  So, it seems to work, but I have no idea right now if it actually does work with other players in the lobby, since other people have claimed to have it, and yet the secret wouldn't unlock.  Might have something to do with the recent patch?

"Removes any and all player requirement for the secret. "

"You must still complete the achievements." Isn't that a requirement then?
What does the mod actually do? Does it reduce the number of worthy players needed from 4 to 1 or what?
hi! this is working whit the last update? i try today, 2 times and... idk why but, the dentist dont die...

Sorry for my basic english :S isnt my native language
can someone please do a full copy paste of how the notepad should look? I have played this heist over and over with all achievements unlocked and I have never gained access to the secret
works. ty 4 a good mod
Does my friend need to install this too?
Thanks a billion. Me and my buddy (both worthy) tried the secret without this mod, it didn't work. Then I installed the mod and we could do the secret! Having to have 4 worthy people is BS.
And for those wondering, you will still get the "The End" achievement and ability to download the Offshore Payday video.

Hi, thanks for this mod, but I have an issue. When I try to validate a word (front-left lever), nothing happens, at all. I can't validate a single word. I tried disabling every mods but this one but it won't solve the issue.
So, I activated the device with scarface's piano, but the painting in the underground vault isn't lighting up. Am I missing something?

Massive thank you for making this mod. A lot of us don't have friends in payday 2 let alone friends that wanna grind for the secret.
@"ACUTE❆" Once you finish the Secret and get the achievement Steam downloads a DLC that adds the endings.
How do I fix the crashing from this mod? I already tried what the comments said.
Tue Nov 06 21:04:12 2018
Application has crashed: C++ exception
mods/Solo Secret/unoachievementchallenge.lua
attempt to index global 'session' (a nil value)
SCRIPT STACK
attempt_access_notification() lib/managers/custom_safehouse/unoachievementchallenge.lua:54
set_peer_completed() lib/managers/custom_safehouse/unoachievementchallenge.lua:49
init_finalize() lib/managers/custom_safehouse/unoachievementchallenge.lua:23
init_finalize() lib/managers/customsafehousemanager.lua:25
init_finalize() lib/setups/gamesetup.lua:702
init_finalize() lib/setups/networkgamesetup.lua:15
core/lib/setups/coresetup.lua:425
-------------------------------
Callstack:
         payday2_win32_release  (???)     ???                                                 
         payday2_win32_release  (???)     zip_get_name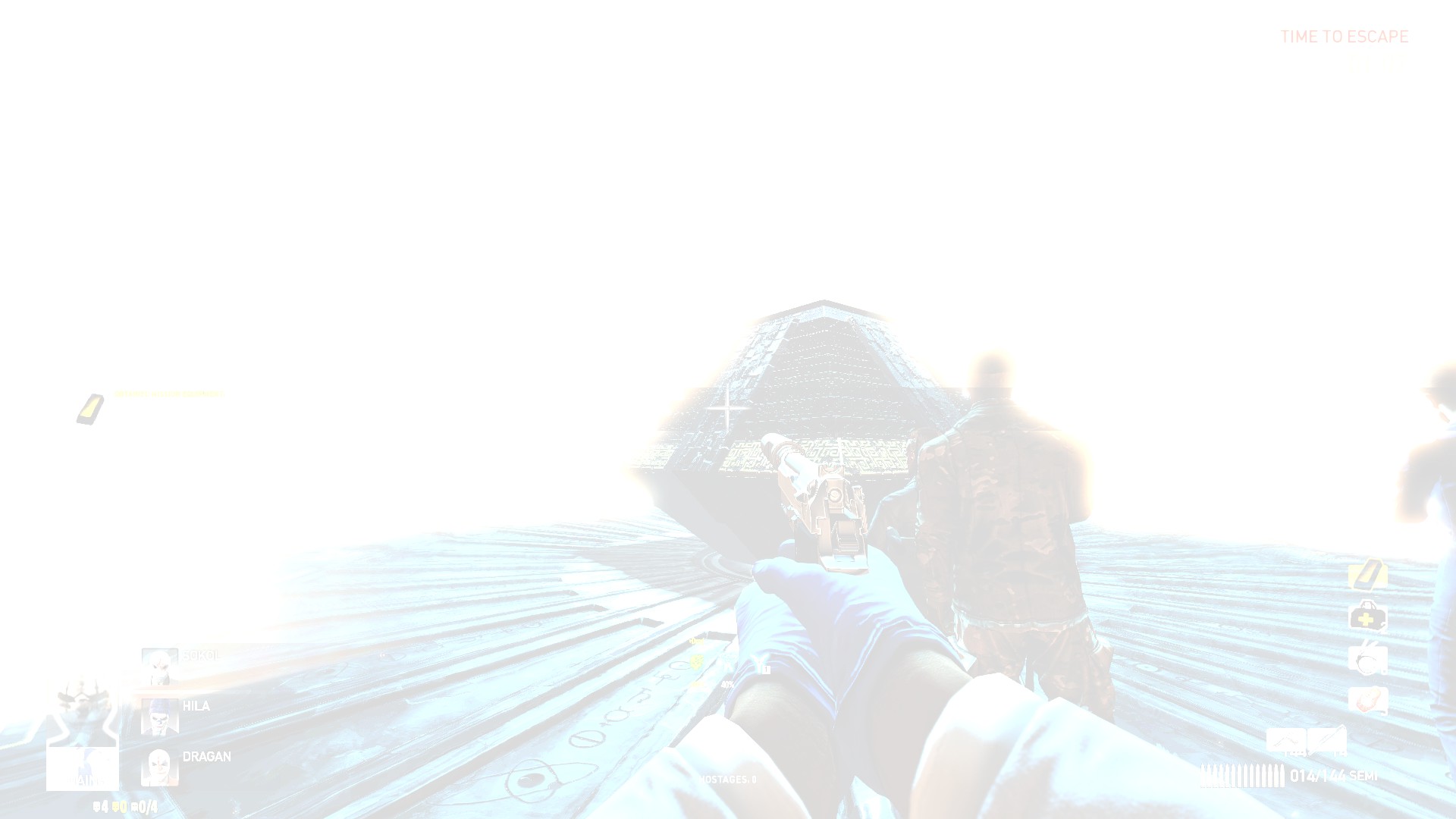 Confirmed doable with bots, shot Giancarlo Esposito right in the face with Thanatos.