Immortal Python reskins

Last Updated: 11-14-2018, 04:28 PM

Tags:
Shortlink:
Leave a comment
To leave a comment you must log in.
@
CriticalDeathSho
Tell people to graduate from 1st grade after 
you
learn proper grammar. I used the picture of snow camo, so you can be sure as hell it's real snow camo. It is white and light gray, the pictures I uploaded might just be affected by a lighting issue caused by some menu mods. Desert camo is way more yellowish-brownish.
Also, I graduated first grade 11 years ago. I am 19. Looking at your level 3 Steam profile, non-public, living in the US, I can say I'm pretty sure you're just some 12-13 year old dimwit who has nothing better to do than to hate on people. Go ahead and make your own snow camo, tell your mom that a bad internet person just hurt your feelings, and to make some spaghetti for you. Dipshit.
Not to be a dick or anything but that "snow" camo is not snow camo. That is dessert camo. It could be becuase of the picture and it's not displaying the colors correctly but I think your a ******* dumbass who doesn't know his colors. Do you know left from right too? Or do you need someone to teach you. Hopefully you graduate first grade. 
@
martinezaldina
also, I don't like adding COD camos because I use the texture from google images, and it's always a tiny picture, so it's always so blurry (like the 115) :( sorry, this is the best I could do :/
@
martinezaldina
I uploaded the 115 camo, but the afterlife camo didn't work.. it was just plain dark green.. the afterlife doesn't even have green in it, which just makes it weirded could you add the camouflages 115 and afterlife of bo2?
@"OwO (3)" Diamond camo added! I'm surprised how good it looks :>
Ay Dave how bout making a diamond camo from COD? Different COD games have different diamond skins (my personal favourite is the BO3 or BO4 one)
It could look amaing plus be an alternative to the golden immortal pack mod but with even more bling
This is the best i have ever seen, Thanks
I did tried to make some skin few months back, based on one of skins for m16 in Far cry 5.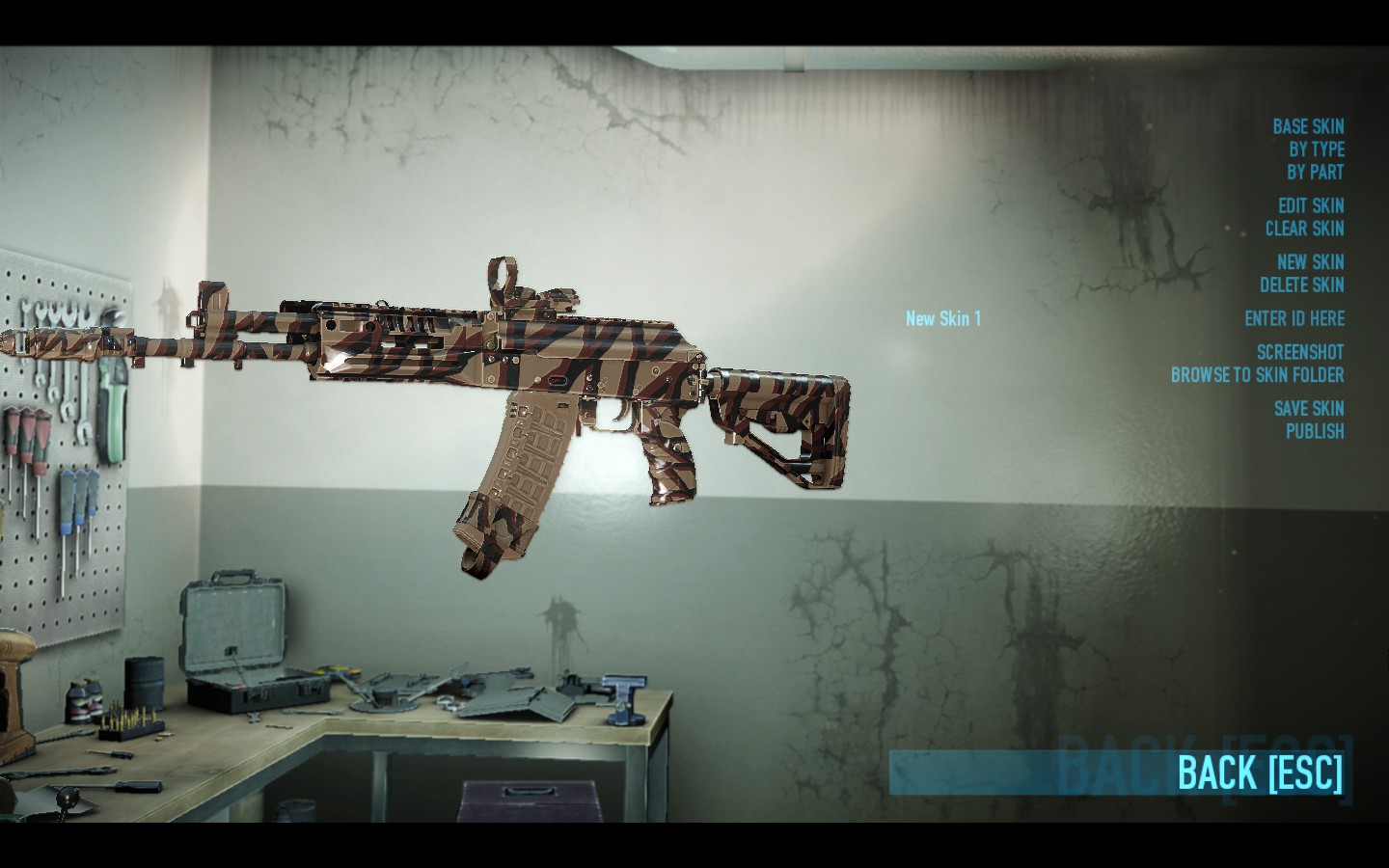 If i get you assets, can you make python skin turn into it?
@"OwO (3)" thanks for the idea! looks great, but sadly it's a bit dark :/