Checking the Vocaloid Music Pack №1 and №1.5 is highly recommended!
Well, here we are - the second stash!
Instead of uploading each song separately, I decided to make this page for those!
Name a better way to celebrate Hatsune Miku's 15th 16th anniversary!
---
Double Lariat (Double Bass Drum Remix)
Spoiler!

The singer (Luka) talks about how they continue spinning around endlessly without stopping.
Despite the fact that the singer's friends are farther reaching and better at spinning, she persists in trying to increase their reach, starting from 85 cm to 250 cm and then reaching 5200 cm, at which point the singer starts flying.
Finally, with a reach of 6300 km in radius and tilted at 23.4 degrees, the singer looks down and sees a colorful scene that they didn't notice before.
Then Luka finally asks to be accompanied if they someday tire of spinning.
With over five million views, "Double Lariat" is the most popular Luka song on Niconico and one of the highest-viewed VOCALOID song uploads on the website. On YouTube, it has over two million views.

Strangers
Spoiler!

"I saw the way it is, the way it has to be
For a long time now, I've known the score
"Who was this for?" It was for me
But then you, then you, then only you"
"Strangers" is a song featuring Hatsune Miku by Heavenz-P. It is Heavenz's most popular work up to date.
Come on, Vocaloid Wiki, is this all the info you've got?
Melty Land Nightmare
Spoiler!

~Unexpected future... An inherent future… Unexpected future like that~
Melty Land Nightmare is an original song by Harumaki Gohan featuring Hatsune Miku.
It has reached the Hall of Legend, has more than 5 million views on YouTube and more than 400 thousand views on bilibili.
LiFe
Kni

fe
Spoiler!

They lay their own precious thing on the line
The memory of the past was lost, the two of them fell in forbidden love
and the boy had one evil katana in his hand

"Knife" is an original song by rerulili.
The story follows the tale of a young girl (Rin) with memory loss in search for a boy (Len) who had once courted her. The girl can hardly visualize what the boy looks like, but is determined to track him down. She is joined by a young shinobi (Miku) and together they seek out the boy with the evil katana.
Music of Heavens (alt. title: "Tengaku")
Spoiler!

The blue hour bids me goodbye
The umbrella sheltering me from the rain cast me aside
Without even noticing summer coming around,
I howl, "Where am I? Who am I?"

"Tengaku" is a song featuring Kagamine Rin by Yuuyu-P and is their second original Rin work. It's also one of his most notable songs, with over 1,000,000 views to date.
Anti-Beat
Spoiler!

"Anti-Beat" is a DECO 27's song about displeasure with someone assumed to be the singer's fiancée.

This song has entered the Hall of Legend and has exceeded over 1,000,000 views on YouTube.
NEW 8. RAD DOGS
Spoiler!

"RAD DOGS" is a commissioned song for the unit "Vivid BAD SQUAD" for the game "Project SEKAI COLORFUL STAGE!"
NEW 9. Reach You
NEW 10. Flowers for You, Songs for Me
Spoiler!

What good is a name,
If you won't call me by it
What good is a name,
If you won't answer it

"Anata ni Hana o Watashi ni Uta o" is an original Hatsune Miku song. It is one of Re:nG's most popular songs.

This song has entered the Hall of Fame. It is featured in the albums Period 1 and VOCAROCK collection.
NEW 11. Electric Love
Spoiler!

"Electric Love" was first uploaded to Niconico on December 15, 2009. It is featured on an album of the same name, and is included in Vocaloid-P Data Series vol. 1. Additionally, the album Electric Love Collection consists entirely of remixes of it.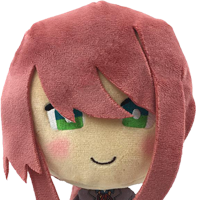 Feel free to leave requests on any non-licensed Vocaloid song, or leaving a feedback in the comments!
P.S
You may ask: "Vavlo, what easter egg you were talking about, I didn't find it??!!"
Well...
Spoiler!

You finally found what you were looking for!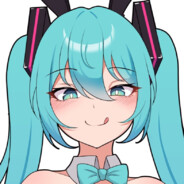 mr val vo where miku nude mod?!?!?!?!!??!?!??!