This mod tweaks a few things about sentry guns that personally annoyed me.
First of all, it increases the ammo for the automatic fire mode to give it the same total damage potential as AP rounds. AP rounds shoot slightly slower to match the skill description, but they get an accuracy increase. Additionally, the range at which the sentry shoots at enemies is reduced in automatic mode (from 50m to 20m). This should give the 2 fire modes more distinct usage with one being useful for fast close quarter takedowns and the other useful for long range.
Second, it actually makes silent Sentries different from normal ones. In Vanilla they behave the exact same except for a different alert radius (which is pretty much pointless in loud). The in-game description makes it seem like normal sentries are useful for distraction while silent sentries are useful for takedowns, so that's where I went with it. Silent sentries now cause less attention and cops are more likely to target other enemies over the sentry.
Third and last, it adds some QoL features, making sentries able to shoot through bots and hostages, not aiming at civilians or tied down enemies as well as allowing you to place down sentries facing towards you. This can be done by holding Shift while placing the sentry. It allows placing sentries closer to walls without having them point into them.
NOTE: These changes only take effect if the host is using the mod, with the exception of the sentry placement change which doesn't require the host to have the mod.
For more sentry improvements try Better Sentry Hitbox!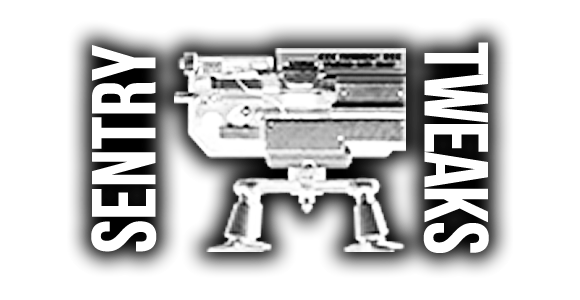 64
3,279
20,163
2 years ago