Are you bored by always using the same loadout but are too lazy experimenting yourself? Why not let this mod choose for you?
It allows you to randomize your loadout and will choose anything you would be allowed to own, from weapons to deployable.
Every part of the loadout randomization can be toggled seperately via the mod menu.
After adding the mod you should be able to see a dice icon next to your profile selector:



Clicking on it opens the randomizer settings for the currently selected profile: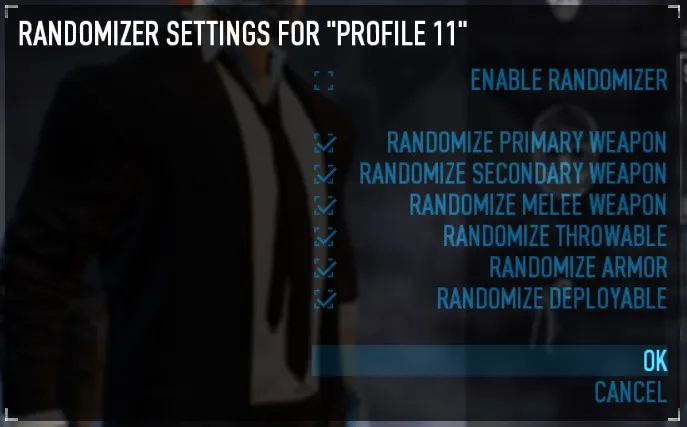 Additional global settings that affect all profiles are available in the mod options menu.
Individual weapons and other randomized content can be manually disabled through a blacklist, you can find additional information about this feature here.
You can also find this mod on GitHub, so if you want to help with anything, feel free to fork the project, make changes and create a pull request when you're done.
Credits
Chinese localization by act2498
Italian localization by [Ca$h.it] Winston Wolfe
Korean localization by 스팀유저
Spanish localization by ElCabe99