Custom Characters Mod

Version 2.0.2 | Last Updated: 06-25-2019, 11:28 PM

Tags:
Shortlink:
Leave a comment
To leave a comment you must log in.
@
dragonjedi3000
@

veqtr

 i came across the saame problem and i have a cheap solution, just give you a bloodied scarf and teleport at any direction 
veqtr
08-16-2019, 10:57 PM
@
dragonjedi3000 I'm using the Steam version and have the same problem, so i guess it doesn't matter. I'm very confused too, so if anyone knows please help So, uh, whenever i swap to the custom character i made, i can't move. have you come across this before, and how do i fix it? theres no error report or anything to go off of, i don't think
And i'm using the epic games version, if that matters.
does the mod work with the epic games version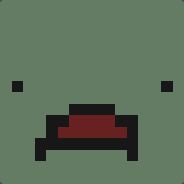 i dont have a CustomCharacterData folder and no matter what i do i cant seem to get one

I can't find the punch out sprites any where can someone give me a link? whenever i load the game it says "characterdata.txt" is missing For both IghorWho and mmmcoffee the problem from what I could tell is you have two characters loaded with the same character data in the characterdata.txt go into the one you likely began work on and change the nickname, name, and name short this fixed the problem for me. Hope this helps :)
Is it possible in any way to lock a synergy to a character? For example, I'm doing something with an Isaac character and I want him to have infinite Tear Jerker and the wrath of the blam synergy, but not Directional pad because having infinite D pad would be overpowered, and having limited D pag would let others able to both get rid of the synergy and get a free chest, which I also don't want. 
I'm having the same problem as mmm coffee
help
Is there a stat that can change the active item recharge time?
I wanna create a character who can use their active item lots, but the recharge is way to slow for it to be effective.
Hello
I have an issue when i did made sprites for my character.
Ingame they have a white square around them.
Does someone know how to remove them I use MS paint.


I have this idea for a custom character, but I don't know how to make her. She's called the Nurse

She starts off with a syringe gun(custom) that shoots out little drops

She has a Heart Purse which gives her an additional heart container off the bat, and she also has antibody, whihc makes heart containers heal more, and finally thanks to her beauty, she has charming rounds, making enemies fight for her
everytime i load a character (i only have bartender and speedrunner) the camera goes really far down and to the left to the point where i cant see anything but the hud and pausing the game doesnt work. other people seem to be using this mod fine so i assume this is an uncommon issue. does anyone know how to fix it?
@
NitroCheese
blasphemy is the only melee weapon that doesnt grant curse no matter who wears it (bullet being immune is a myth). so yes if you start with casey your character will get curse
If I have a starting weapon that normally gives curse, like casey, would it give curse or not because i think bullet doesn't start with curse even though he has blasphemy.
Hey!
I really enjoy the mod but I got the problem that it doesnt accept my changed bullet spritesheet and keeps using the normal... Is it a problem with the bullet or could it be that it's because of the fact I used a spritesheet like the one of the speedrunner (the all-sprites-in-one)?
There is no mod.txt file the mod folder and yet even though i have opened up the game there is no custom character data folder
Hey Kyle my custom characters aren't appearing in the breach do you know why?

When I use a sprite sheet (as opposed to a sprite folder) with a custom character the animations bug out. Any idea what I'm doing wrong?