Shortlink:
Leave a comment
To leave a comment you must log in.
could you add a mossberg 500/590 magpul grip pump?
kden
11-08-2018, 05:08 PM
could you make like a magazine attachment ?
this made me love shotguns even more
@"[Furfag] ♥ Lt. Vixen ♥"
It seems I put the wrong minus value on Vertical Pump, it should be just like you said.
For part like HDTF and Forend Strap, it's @
Silent Enforcer
stuff, so I don't set the value.
Half of the attachment stats makes no sense

Vertical pump increases concealment and decreases stability? Shouldn't that be other way around?

Forend Strap decreases concealment for no reason


HDTF stuff seems to be upgrades rather than attachments

6/10 due to really inconsistent stats and had to edit the files to make more sense
This is by far one of the best attachment kits you've made yet!
The numerous parts as well as the rebalance to the Reinfeld fire rate and Shell Rack stats really makes these guns worth using and makes them relatively equal, so to speak in terms of performance!
I love the aesthetic it brings and this is worth a pickup if you want to make use of the Reinfeld for once!
This is what my Reinfeld 880 looks like when modded like some tacticool sum' B*TCH!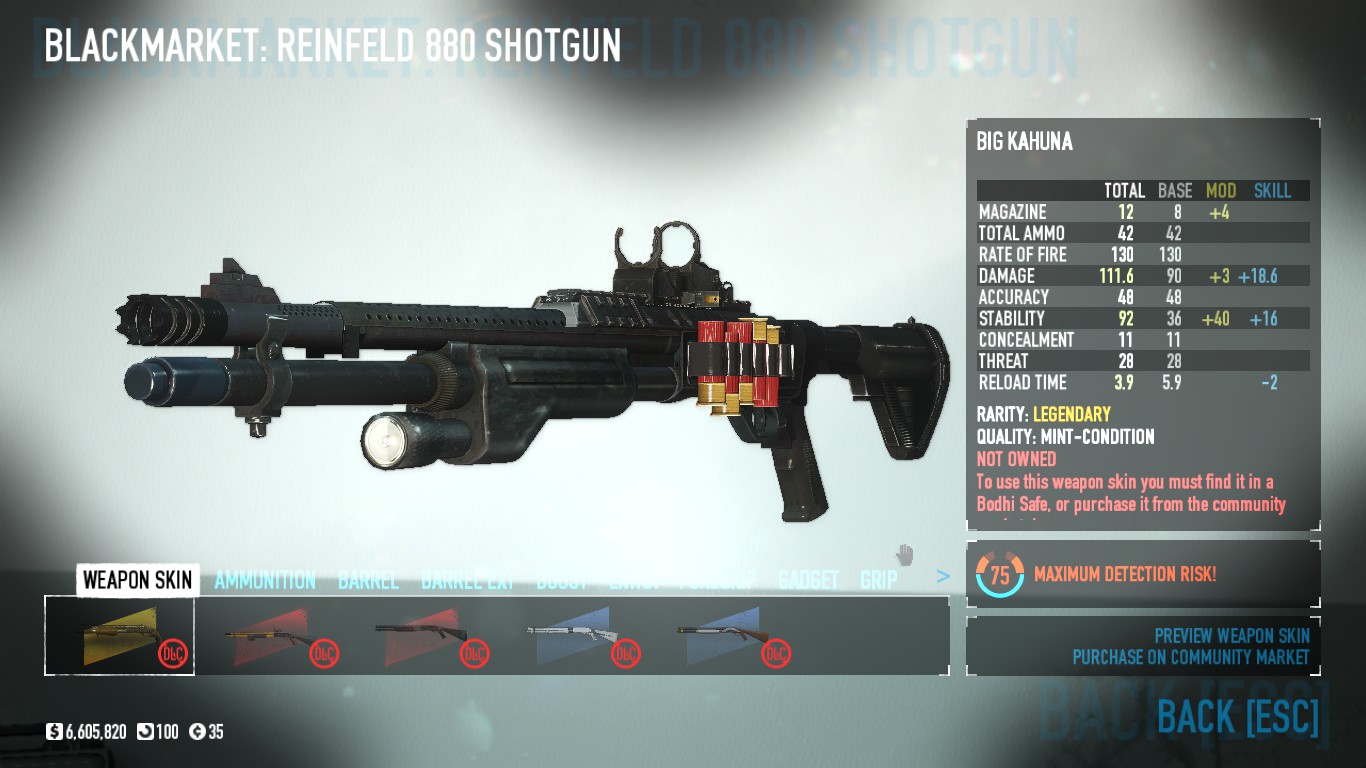 @
SkySpirit
The rear sight are the only sight on the Aftermarket Rail
Removing it means you dont have any rear sight at all
Finally a reason to use the reinfeld
Finally a reason to use the reinfeld
Pretty nice looking,shame there's no rail mount like in the first picture
Zdann
06-12-2018, 10:37 PM
oh god, you actually ported HDTF assets
What's about Ghost Ring Sight/Rail combo similar to the R6S M590A1's one? There is similar one on Warface's starting Remington 870.