Bookmaker's Office

Version 5.1 | Last Updated: 01-30-2019, 04:01 AM

Tags:
Shortlink:
Leave a comment
To leave a comment you must log in.
Also bugreport: camera in entrance operationists unit is not have disable event, there is only one guard's room with cameraman. And i can't cycle it, but have skill.
Oh yes, keypad for lasers don't have states (enter keycard - > access granted)
Stores more cash than bahk branch. And yes, there's not all clear...
got the new update and it works, really like the map
@
jasper755
I do not know what you may have a problem, everything works well. Perhaps all the blame mods. It would be nice if you showed a сrashlog
tried to play this heist
crashed 3 times in a row
once got stuck at 99% loading
rip
@
Mr. Down
The latest current version is 5. I just made a little mistake and re-uploaded the file ?
At the expense of voice acting, I specifically made such. The contractor communicates in the story so that true voice not to show it.
Oh wow another update? 

So I played it again and thought it just needed one more thing:

Voice acting. Got any plans on that?
I'll check the videos I recorded and contact you.
@M0rtifer 
The panel can spawn in 3 places. In your case, she was at the bar. And on account of computers, I need to know what exactly you had to hack because I too have experienced this and can assume that the problem only in certain.
It happened with both computers. Not sure but I think you have to fail two times. I'll try again now.
Also I have problems finding the keycard panel. I'm running around for like 10 minutes now. Is it possible that it doesn't spawn or am I just blind LOL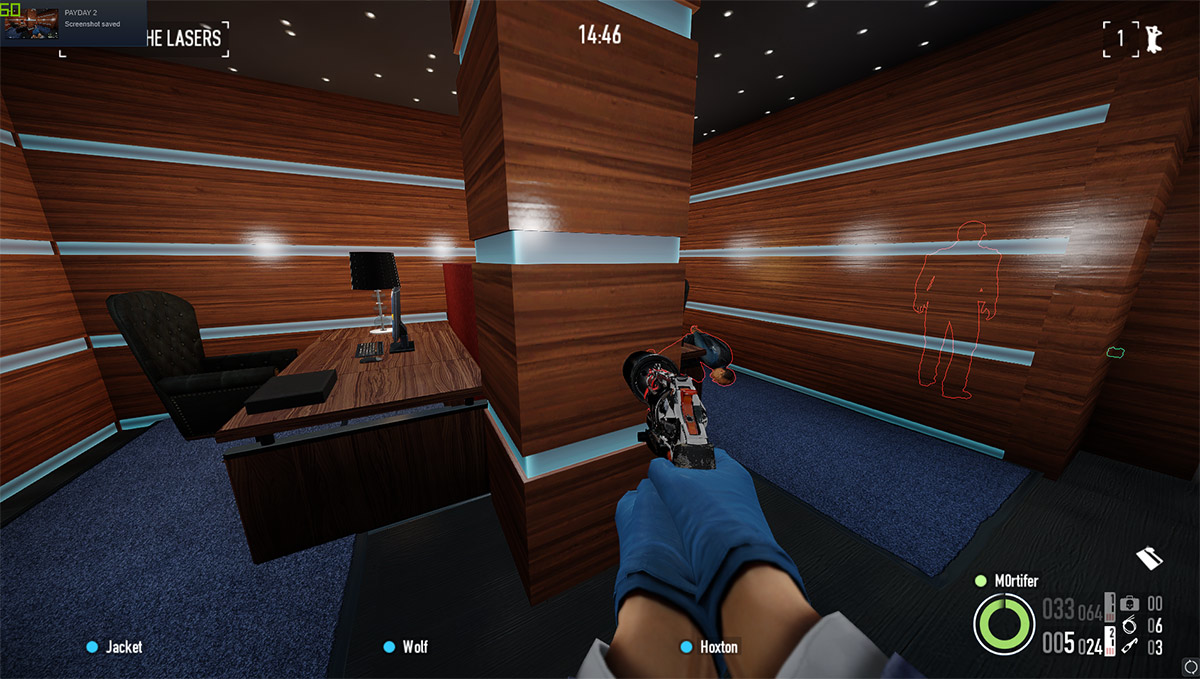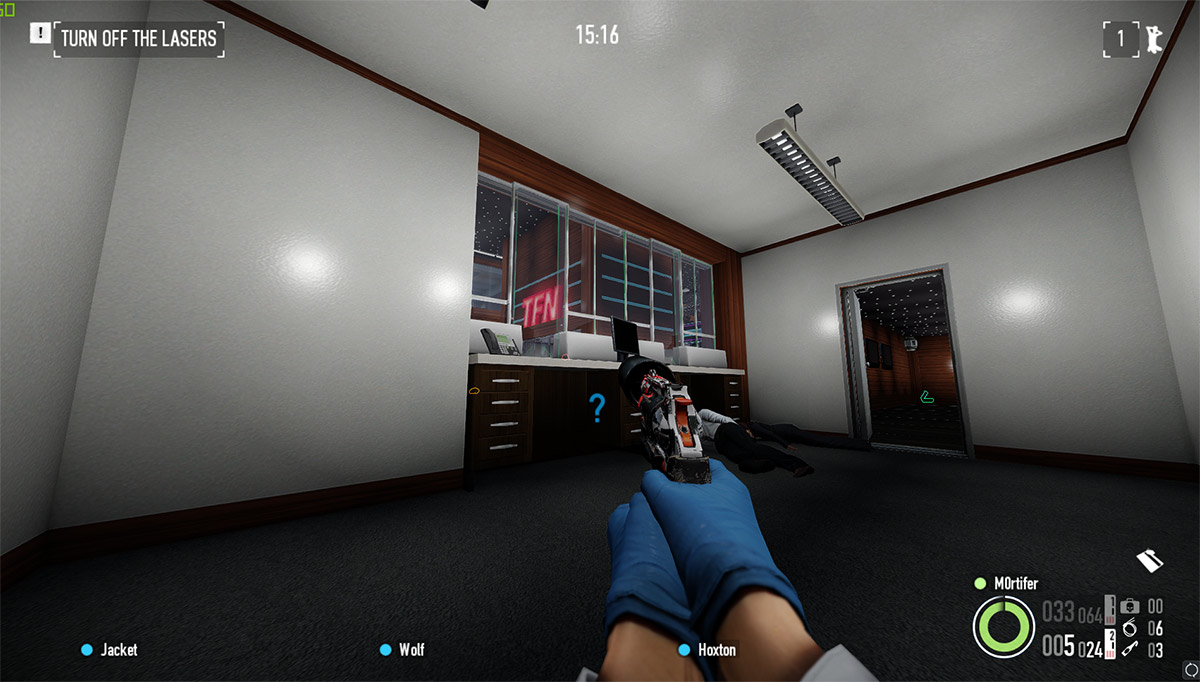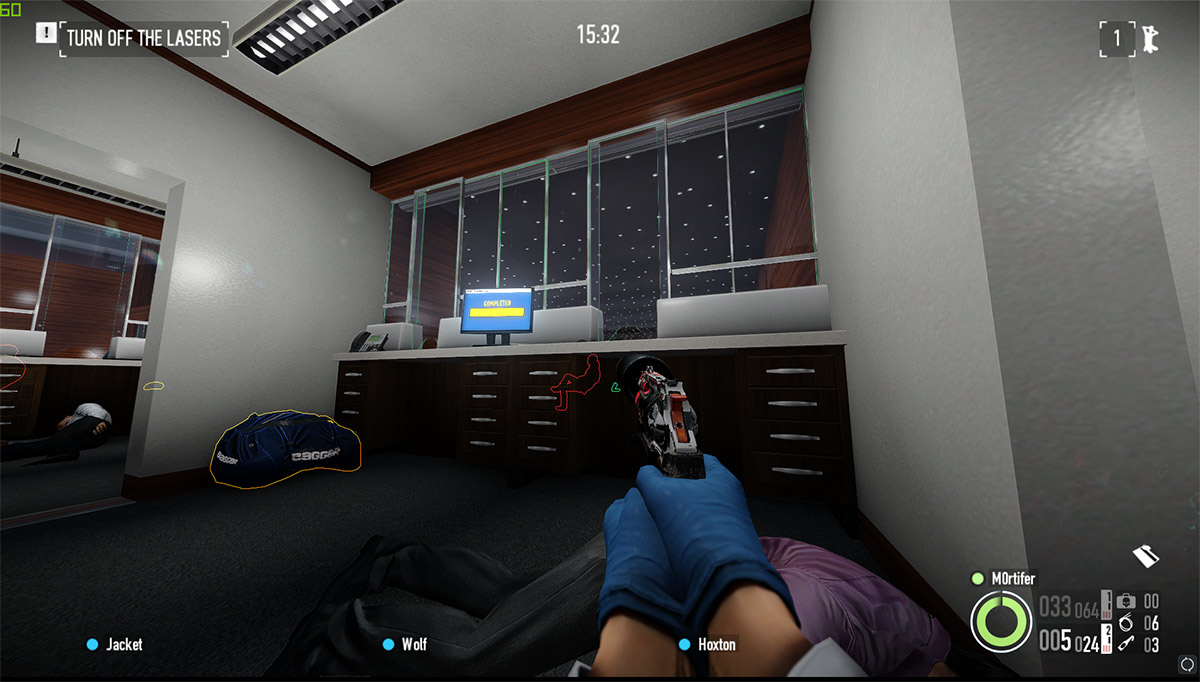 @M0rtifer 
Hmm... An interesting bug. Please tell me what computers you are invited to hack?
I played the latest version and have a little problem. I came to the point with the two computers that have to be hacked in 30 seconds. I started the first computer and can't reach the second in time (two times). I killed another guard to be faster but than the hacking part won't work again. I can hack the two computers again and again (like 10 seconds between starting) and they just go back to "hack the computers". Nothing else happens. I did this like 5 times now. Any idea?
@
Voodoo Tit
It would be great if you could translate. If you need any help with how to do it write me a private message. Become a hero for France by making a translation! :D
Glad to see you're still working on it! IIRC Iplayed version 2 and it was already super cool. Might give it another try.

Also I may be able to provide the French Translation if you need (except I don't know how all that works)
@
ktoutlaw80
Hi! I updated the heist, but I don't think that's the problem. I recommend lowering the graphics settings. Good luck!
This is a great mod thanks for all your hard work ,but after the new updates it crashes every time i try to play it.i hope you can fix these issues .