Rail Covers

Version 2.1 | Last Updated: 07-28-2019, 01:21 PM

Tags:
Shortlink:
Leave a comment
To leave a comment you must log in.
@
Saladofstones
the crash happens because of the code error in Magpul Attachments Pack, it's should be fixed now 
kden
07-29-2019, 10:03 AM
looks cool :)
@
MaMento
the model does not support patterns, but I may fix that in the next update 
Skin patterns don't show on these rail covers in the skin editor, how can I fix this?
have you thought about adding support to the mpx?
yea it's good. do you plan on adding support for the scar/eagle heavy?
it's strange tho,if I figure out what's the mod cause this bug I'll tell you.

@
Joseph0627
everything works fine on my end so it must be some other mod the causing this problem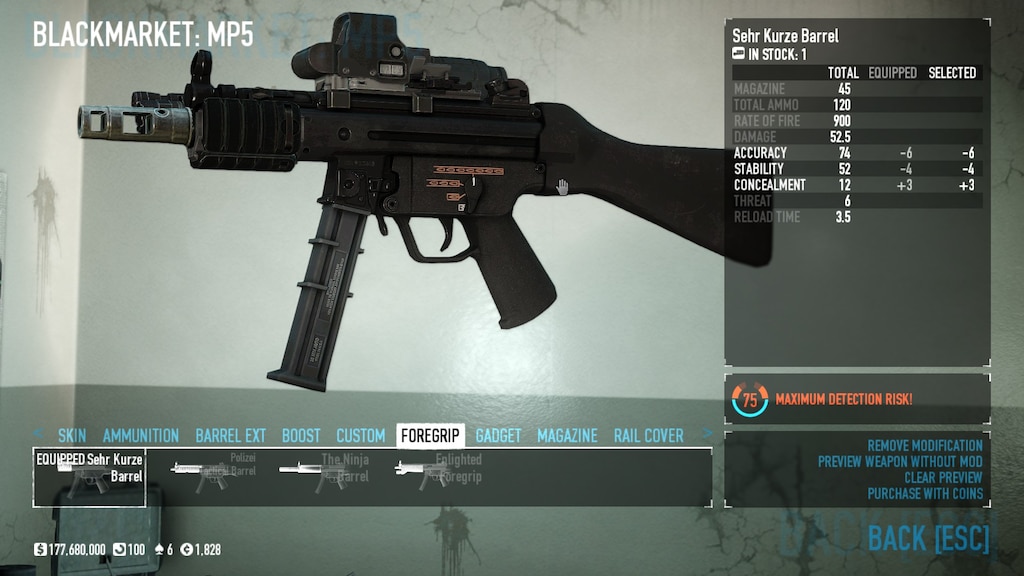 If you mean handguards,uh.......
I've test all of the guns that this mod support,although I've found some other bugs,but bug on the MP5 is most serious.