Rail Covers

Version 1.9 | Last Updated: 12-25-2018, 05:44 PM

Tags:
Shortlink:
Leave a comment
To leave a comment you must log in.
have you thought about adding support to the mpx?
yea it's good. do you plan on adding support for the scar/eagle heavy?
it's strange tho,if I figure out what's the mod cause this bug I'll tell you.

@
Joseph0627
everything works fine on my end so it must be some other mod the causing this problem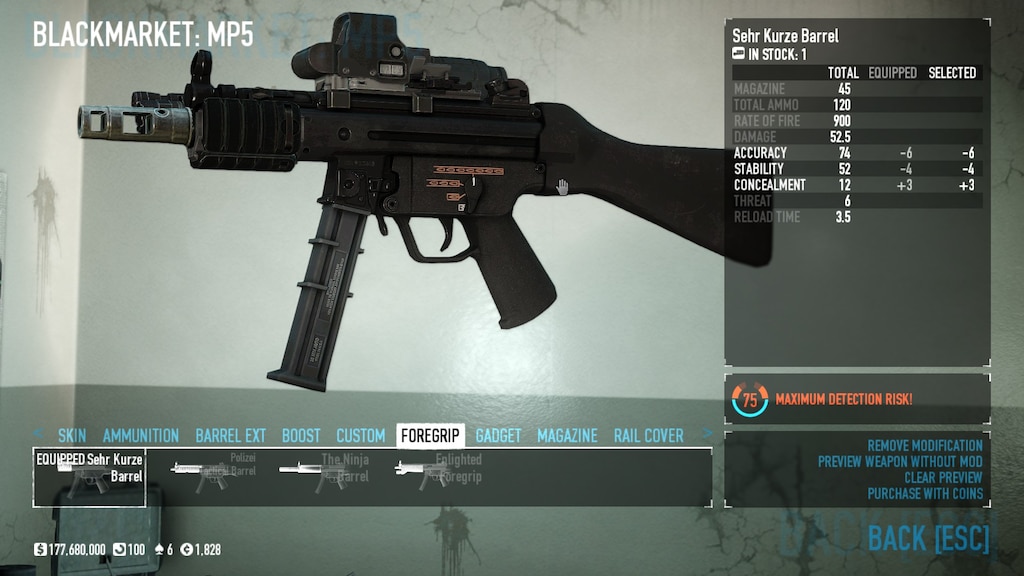 If you mean handguards,uh.......
I've test all of the guns that this mod support,although I've found some other bugs,but bug on the MP5 is most serious.

I've tried to removed all of my mod about "handguard" and "grip",but those rail covers still floating.

Yes I did,let me figure out what is the mod caused this bug.

@
Joseph0627
this is probably caused by a conflicting mod. Do you have any mods that affect mp5, foregrips and vertical grips?
Bug report.
Rail covers are floating on the air.
Will there be any chance for use with the MP5 as long as the MP5 has the Polizei Tactical Barrel or Sehr Kurz Barrel?
kden
12-25-2018, 02:43 AM
could you add support for the m4 moe furniture mod please
kden
12-24-2018, 05:32 PM
"Tweaked normal maps."
>still didn't make it red