Customizable legendary skins

Version 1.31 | Last Updated: 12-31-2018, 03:18 PM

Tags:
Shortlink:
Leave a comment
To leave a comment you must log in.
This mod removed the unique body for the Plush Phoenix skin. Is that normal or do I need to do something to have the the unique body?
edit: it works normally now after i deleted it and put it back in the mods folder works amazingly well thanks :D
i tried adding a supressor to the legendary judge skin "Anarcho" and it just crashed me and whenever i try to open it it crashes my game basically i have to delete the mod and delete the saves from blt so i can actually play the game 
BUG: When applying a skin it just endlessly loads
it doesn't work
meh,it was wonderful with 14 shell magazine according to me, >:3 how can I change it?
and Baum, u wot m9 
( ͡° ͜ʖ ͡°)
Baum
11-29-2016, 04:48 PM
Awesome. Thanks a lot!
@Baum: Fixed.
Baum
11-29-2016, 10:03 AM
Update: it also has a higher damage than a locomotive that is modified the same way. The damage difference is 12.5 which is quite a lot.
Baum
11-28-2016, 11:08 PM
Hey there, I want to report an issue that's caused by this mod. The Locomotive Shotgun 12G l Demon skin has a magazine capacity of 10 by default. Since this mod allows you to modify it further, you can have a magazine capacity of up to 14. I think this can be considered cheating since it gives you unfair advantages. Could it be possible to fix that?
@>:3 Thank ya kindly now it works just fine without issue.
@
dr
. Frank'N Furter: BLT downloaded update without any problems for me. I upload latest version here too so i can be manually updated.
BLT says that the mod needs to be updated before use, clicking update now crashes the updater at 000%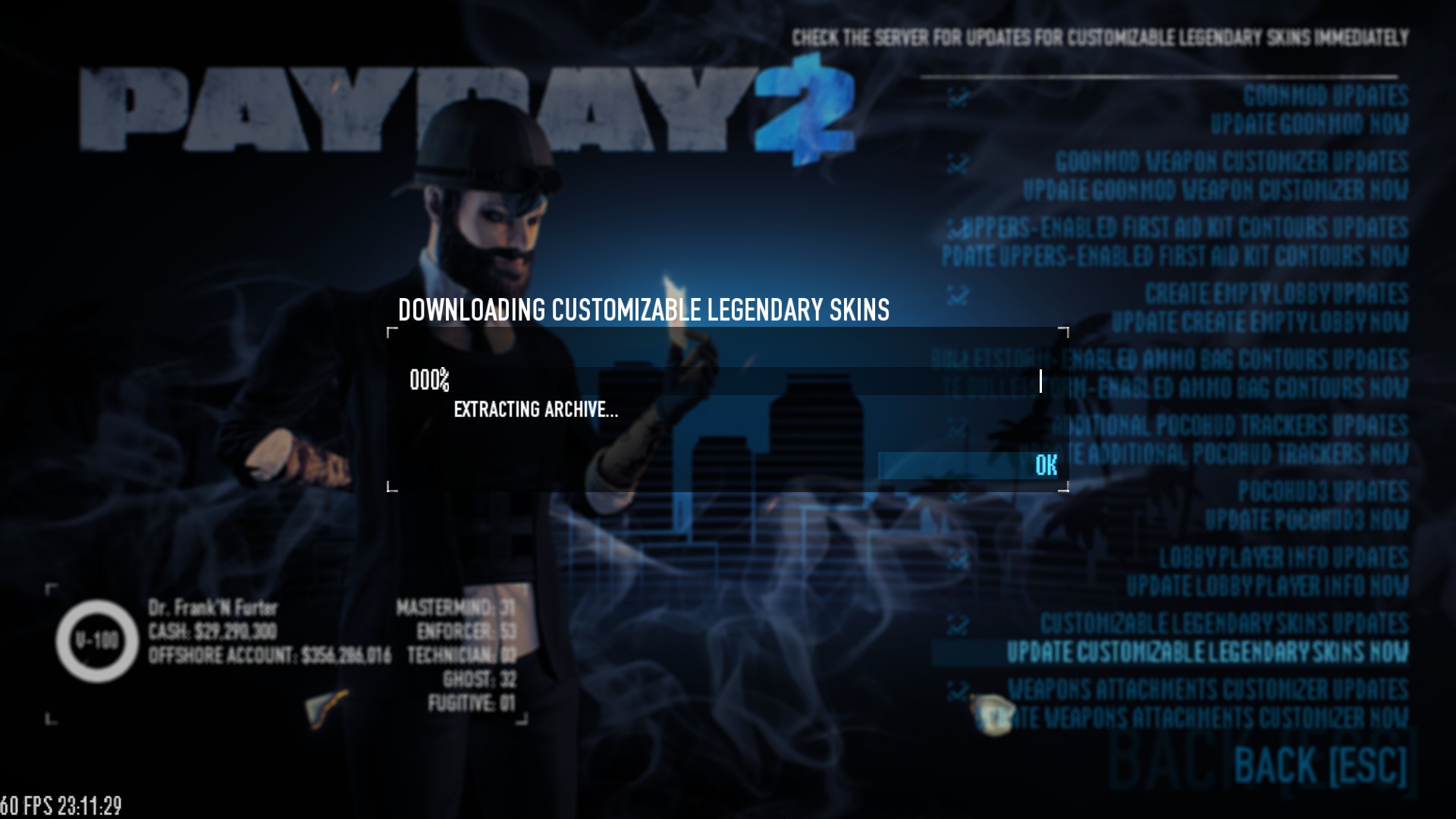 @Frozen丶: Its already updated via BLT for latest safe.
But The AMR-16 what is it it can't be a skin made in the editor thereis a barrel who don't exist for this weapon O_o
So the skin under the description are replicas of the real skin did with the skin editor ? 
@Master_Findus: Read description this mod dont give any skins.